---
Cannabis is a highly valued crop for its medicinal and recreational properties, and as a cannabis grower, you want to ensure that your plants are healthy and thriving. One way to do this is by incorporating music into your growing process.
Research has shown that plants respond to sound and vibrations, and playing music to your cannabis plants can positively impact their growth and development. This is known as "phytomusicotherapy" and it can help plants to grow taller and more robust, and produce more buds.
One study found that plants exposed to classical music grew taller and had a higher chlorophyll content than plants not exposed to music. Another study found that plants exposed to heavy metal music had a higher growth rate and produced more flowers.
So, how does this work? It is believed that the vibrations caused by the music help stimulate the cells in the plant, leading to increased growth and development. Additionally, certain types of music can help reduce stress and promote relaxation in the plants, improving their overall health and well-being.
When it comes to promoting your cannabis business, incorporating music into your growing process can also help to set you apart from the competition. By sharing your phytomusicotherapy techniques and the results you've seen, you can attract the attention of potential customers and showcase your commitment to growing high-quality cannabis. Share information about your growing process on social media and create a website and blog about your farm and the benefits of your technique.
To get started, try playing different genres of music with your plants and observe the effects. You can also experiment with other volumes and play times to see what works best for your plants.
In conclusion, playing music to your cannabis plants can positively impact their growth and development. It can help you achieve better results and set you apart from the competition, giving you an edge in the cannabis market.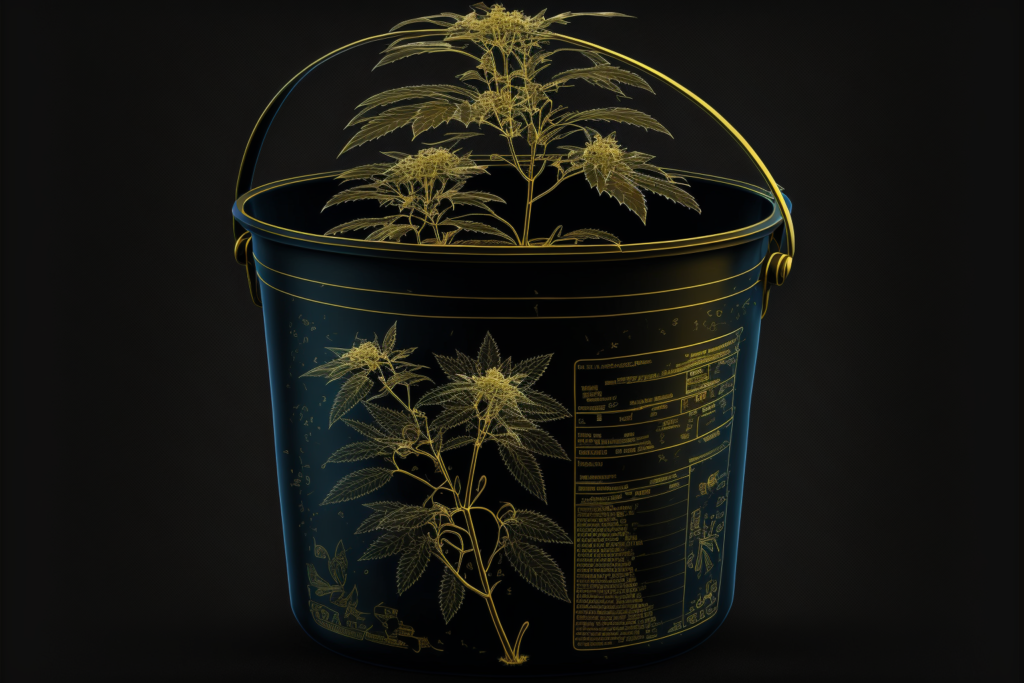 The Holy Grail of Hydroponics
Are you looking for a more efficient and cost-effective way to grow your plants? Look no further than Bottleponics! This innovative hydroponic system combines the benefits of deep water culture and ebb and flow systems to provide your plants with the perfect balance of water, nutrients, and oxygen.
With Bottleponics, you can grow your plants using minimal growing media in small containers, such as 1-gallon buckets. This can be especially useful if you work with limited space, such as in a grow tent. Using a pump and irrigation tubing allows the nutrient solution to be circulated and aerated, which can benefit plant growth. Additionally, the roots having direct access to air can help prevent common issues such as root rot. At the same time, using smaller containers can be more cost-effective than larger containers or blocks of growing media.
One of the most significant advantages of Bottleponics is its versatility. This system can be easily adapted to fit your growing needs and goals, whether you are a beginner or an experienced grower. So why wait? Give Bottleponics a try and see the excellent results for yourself!