---
Grove bags are a popular choice among cannabis cultivators for curing their buds. Curing is an essential step in the process of producing high-quality cannabis, as it helps to bring out the plant's full flavor and aroma.
Grove bags are made of a breathable material, such as burlap or canvas, which allows for proper air circulation. This is important because cannabis buds need to be exposed to fresh air in order to cure properly. The bags also provide a protective environment for the buds, preventing them from being damaged by light, heat, or humidity.
To use a grove bag for curing cannabis, simply place your freshly harvested buds inside the bag and seal it shut. It's important to check the buds regularly, as the curing process can take anywhere from a few weeks to a few months, depending on the strain and the desired outcome. During this time, you'll need to open the bag to let fresh air in and check the buds for mold, mildew, or other signs of decay.
One of the benefits of using grove bags for curing cannabis is that they allow for easy monitoring of the buds' progress. The buds can be easily inspected for mold, mildew, or other signs of decay, and the bags also provide an ideal environment for the buds to cure properly.
Another benefit of grove bags is that they are reusable, making them an eco-friendly and cost-effective option. They can be washed and used again and again, ensuring that they are a long-lasting solution for cannabis cultivators.
In conclusion, grove bags are an excellent option for cannabis cultivators looking to cure their buds properly. They provide the perfect environment for curing, allow for easy monitoring of the buds' progress, and are reusable, making them an eco-friendly and cost-effective solution. If you're looking to produce high-quality cannabis, consider using grove bags for your curing needs.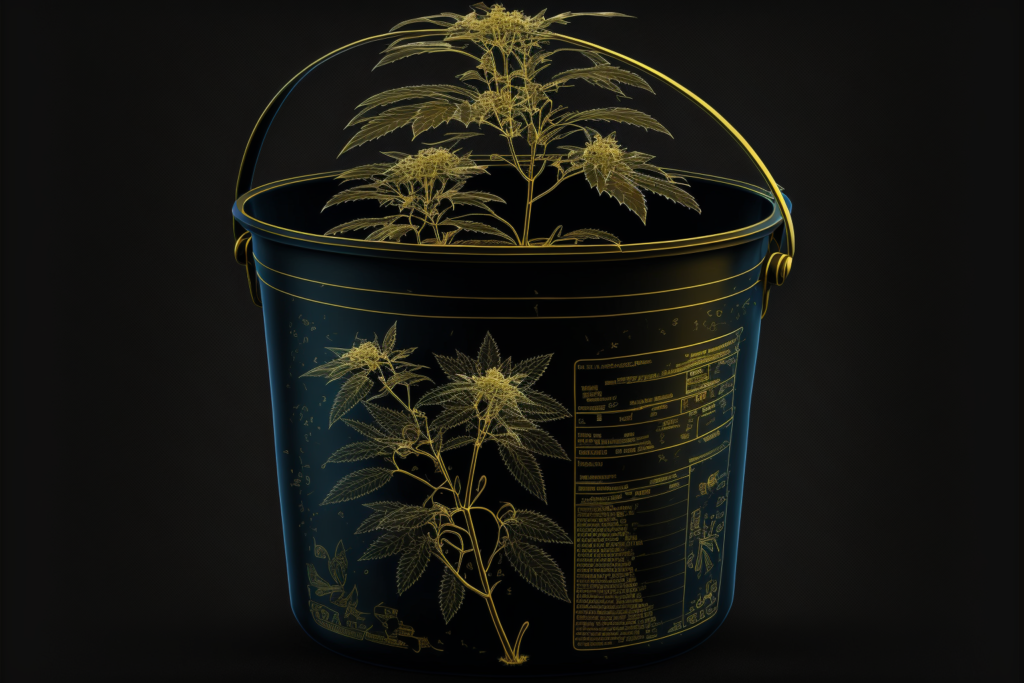 The Holy Grail of Hydroponics
Are you looking for a more efficient and cost-effective way to grow your plants? Look no further than Bottleponics! This innovative hydroponic system combines the benefits of deep water culture and ebb and flow systems to provide your plants with the perfect balance of water, nutrients, and oxygen.
With Bottleponics, you can grow your plants using minimal growing media in small containers, such as 1-gallon buckets. This can be especially useful if you work with limited space, such as in a grow tent. Using a pump and irrigation tubing allows the nutrient solution to be circulated and aerated, which can benefit plant growth. Additionally, the roots having direct access to air can help prevent common issues such as root rot. At the same time, using smaller containers can be more cost-effective than larger containers or blocks of growing media.
One of the most significant advantages of Bottleponics is its versatility. This system can be easily adapted to fit your growing needs and goals, whether you are a beginner or an experienced grower. So why wait? Give Bottleponics a try and see the excellent results for yourself!