---
Yes, it is possible to grow hydroponic plants in the desert using a cooler to regulate the temperature of the nutrient solution. Hydroponics is a method of growing plants without soil, using a nutrient solution instead. This method is becoming increasingly popular in areas with harsh weather conditions, such as deserts, where the soil is not suitable for traditional farming.
In hydroponic systems, the temperature of the nutrient solution is critical for the health and growth of the plants. In the desert, the temperature can fluctuate greatly between day and night and can reach extreme temperatures during the day. A cooler can help to regulate the temperature of the nutrient solution, keeping it cool during the day and warm at night.
To use a cooler in a hydroponic system, the nutrient solution is stored in the cooler and circulated through the system using a pump. The cooler is then connected to a temperature controller, which regulates the temperature of the nutrient solution using a thermostat. This ensures that the nutrient solution remains at the optimal temperature for plant growth, regardless of the external temperature.
Using a cooler to regulate the temperature of the nutrient solution is just one of the many ways that hydroponics can be adapted to suit the harsh conditions of the desert. With careful planning and management, it is possible to grow a wide range of crops using hydroponics in the desert, providing a sustainable source of fresh produce.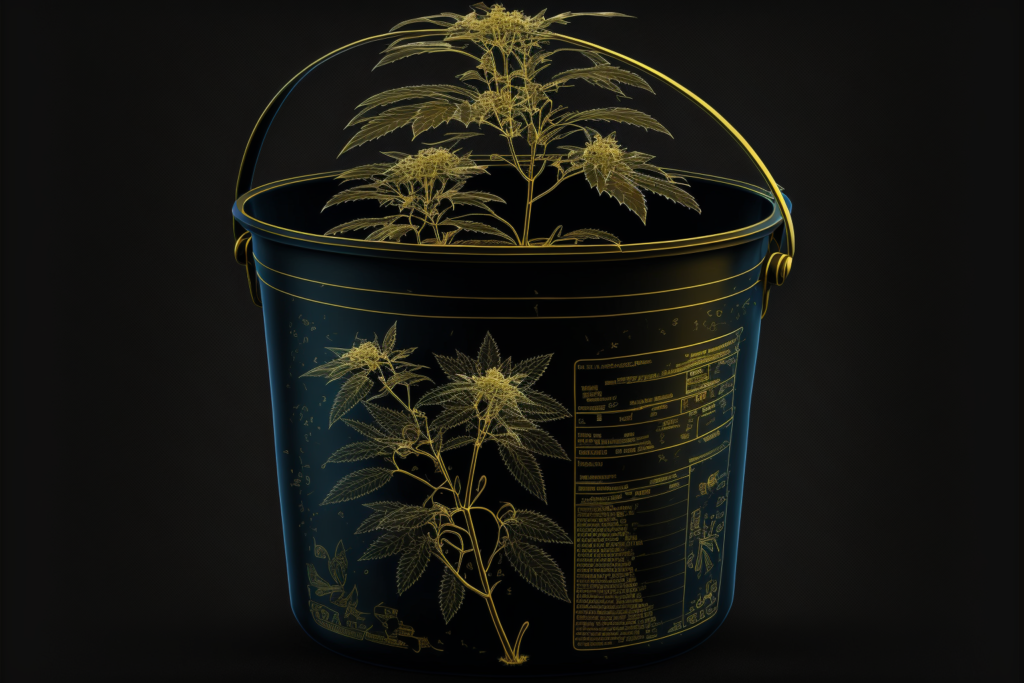 The Holy Grail of Hydroponics
Are you looking for a more efficient and cost-effective way to grow your plants? Look no further than Bottleponics! This innovative hydroponic system combines the benefits of deep water culture and ebb and flow systems to provide your plants with the perfect balance of water, nutrients, and oxygen.
With Bottleponics, you can grow your plants using minimal growing media in small containers, such as 1-gallon buckets. This can be especially useful if you work with limited space, such as in a grow tent. Using a pump and irrigation tubing allows the nutrient solution to be circulated and aerated, which can benefit plant growth. Additionally, the roots having direct access to air can help prevent common issues such as root rot. At the same time, using smaller containers can be more cost-effective than larger containers or blocks of growing media.
One of the most significant advantages of Bottleponics is its versatility. This system can be easily adapted to fit your growing needs and goals, whether you are a beginner or an experienced grower. So why wait? Give Bottleponics a try and see the excellent results for yourself!